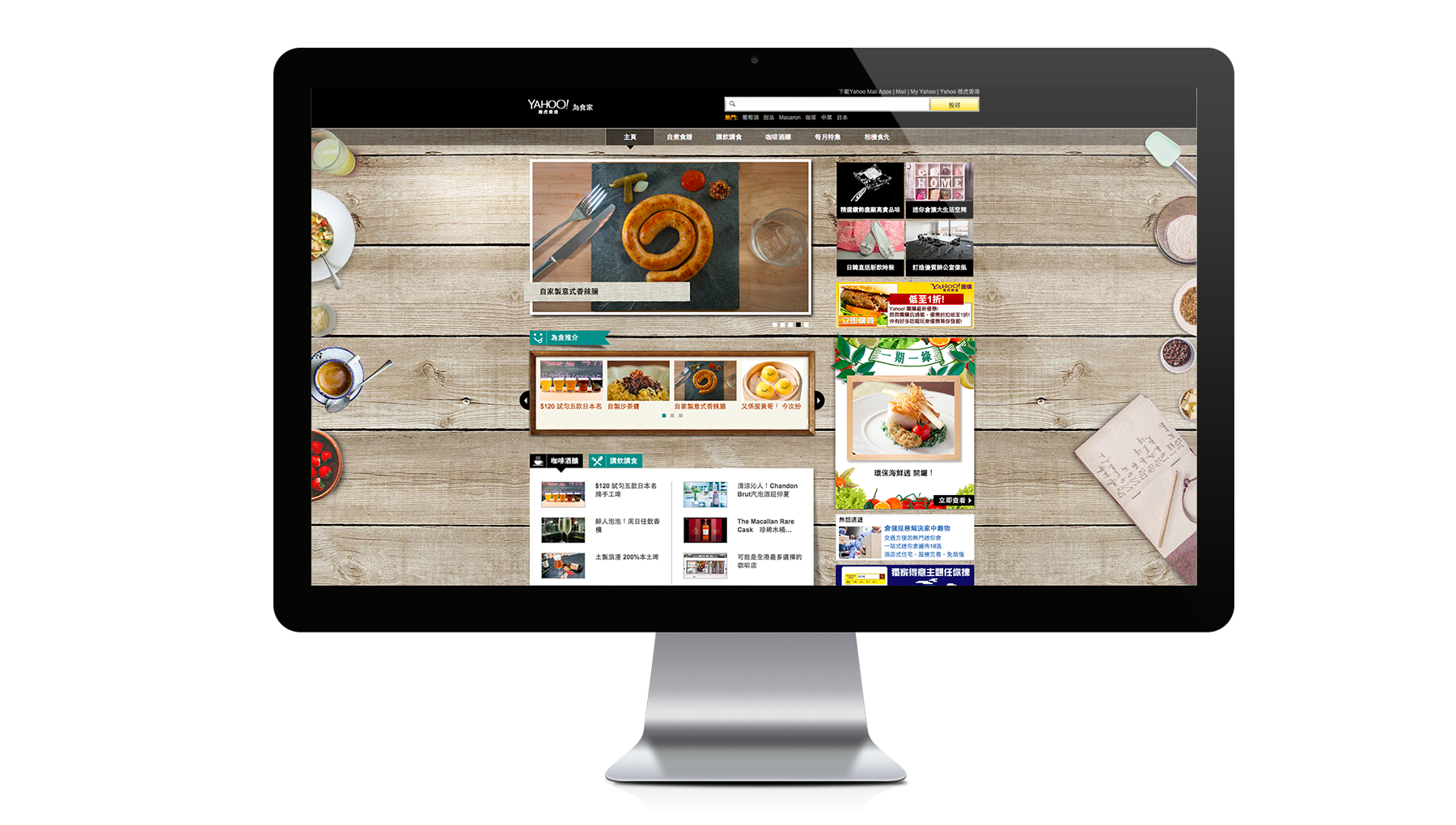 Cooking in a Glance
---
Project
Yahoo Hong Kong is one of the most visited websites in Hong Kong, provides various information and services, including search, e-mail, news, finance, knowledge, movie, etc. Yahoo Cooking provides recipes, restaurant reviews, coffee and food photos.
Yahoo has been working with VICOSYS for projects in Hong Kong since 2010.
---
Solution
The website followed the architecture and requirements of Yahoo to make sure a unified user experience across different sections. We have used WordPress as the content management system for the website, then export the content as HTML pages, which allow us to leverage the user-friendliness of WordPress and avoid security concern.
A wooden table is used as the major visual of the website to give users a feeling of being in a dinning room. A lots of food photos have been uploaded to enhance the user experiences and the attractiveness of the website.