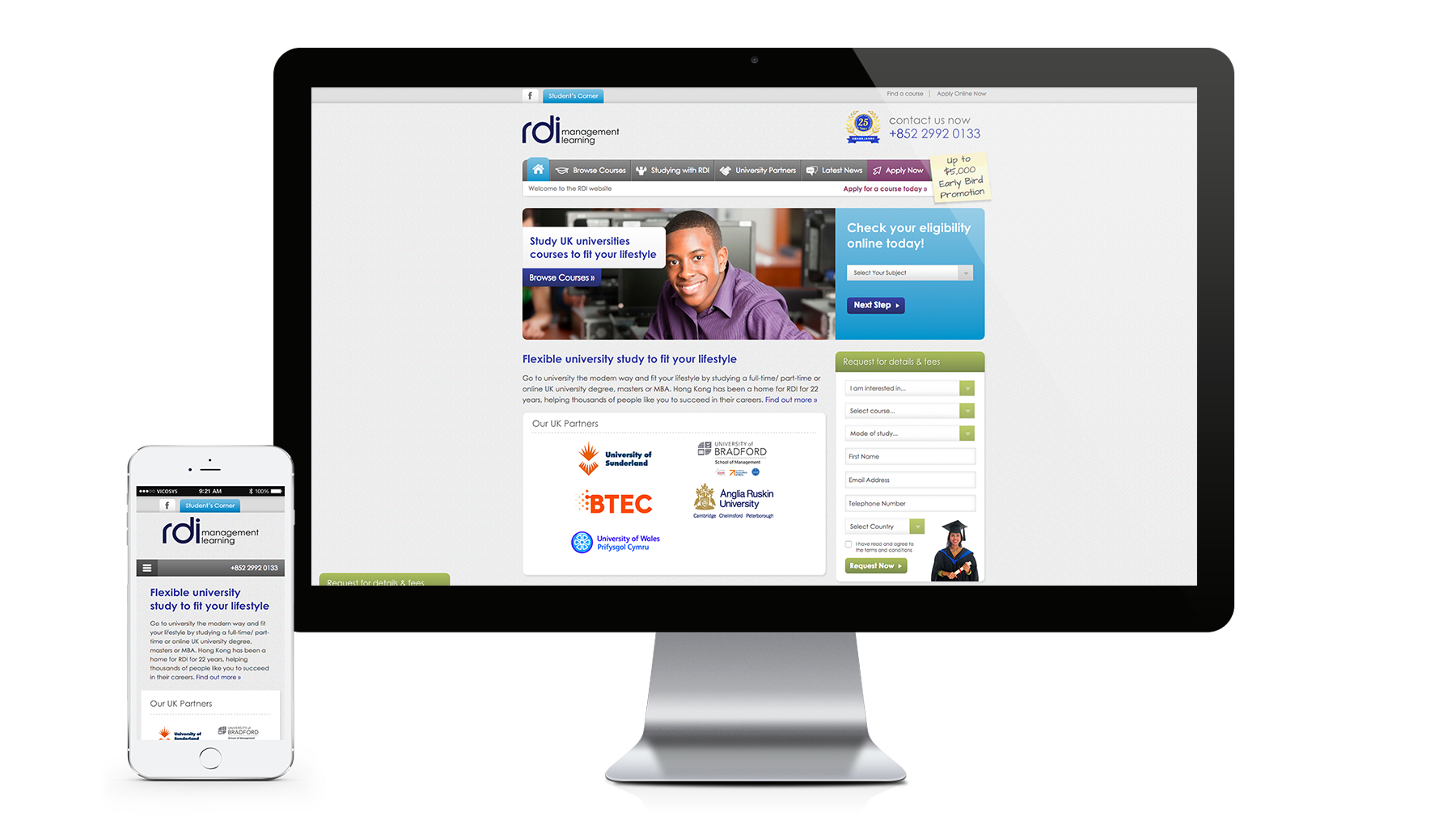 Flexible university study to fit your lifestyle
---
Project
Founded in 1990, Resource Development International (RDI) is the world's largest independent provider of UK university qualifications by distance learning. Its headquarters are located in Coventry, UK and it has a subsidiary in Hong Kong responsible for the Asia-Pacific region.
RDI has deployed major resource to develop its website to provide distance learning online to their students around the world and a convenient way to apply course online.
RDI has been working with VICOSYS since 2011 for its website development and maintenance.
---
Solution
The team has used Wordpress, an open sourced Content Management System, to develop a website for RDI to host information of various distance learning courses from the universities from UK.
Course filters and self-assessment have been set to help students to identify the best and most suitable courses for them. Students may enroll courses through a simple and user-friendly online application form and use various online services at the student's corner.