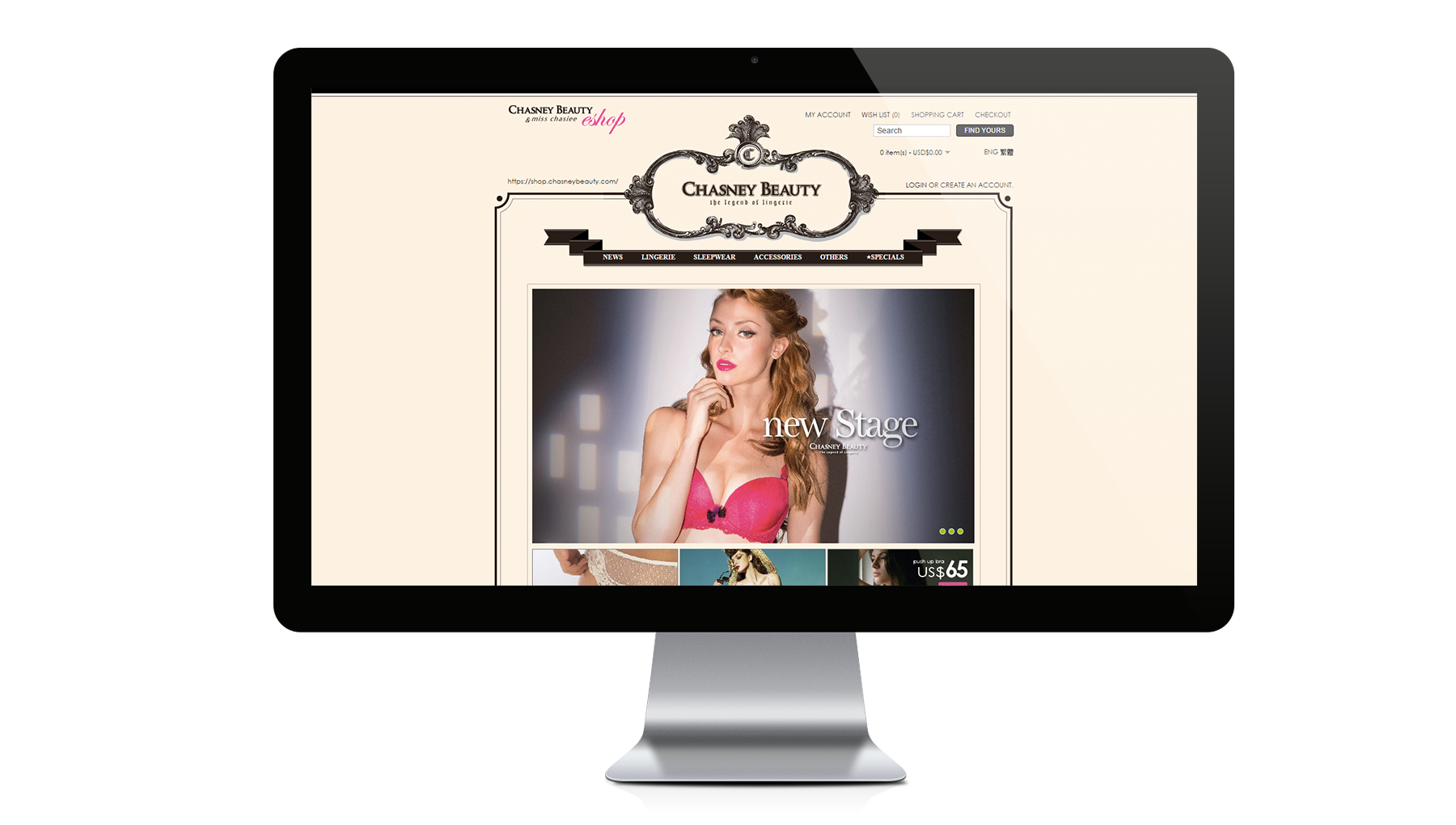 The Legend of Lingerie
---
Project
Selectively imported top quality embroideries from Europe and Japan, the most fashionable & renowned in the world, together with Chasney Beauty's own signature cuttings so as to make every single lingerie seductive and uniquely designed!
In 2012, Chasney Beauty worked with VICOSYS to develop a one-stop online shopping for customers to shop for lingerie in a unique, intimate and luxurious way.
---
Solution
The design of the website was inspired by the elegance of Chasney Beauty's product to give an upper class online shopping experience to customers. Product photos in different angles and the magnify-on-hover feature to make sure customer won't miss any details of the lingerie.
VICOSYS has designed a simple and direct shopping flow with least clicks to make sure that customer would enjoy to shop online. All products are well organized to enable customers looking for their desired products without difficulty.